The Home of Melissa's Project
We Are Unique
Guardian is the liaison between our clients and their "unique, interrelated networks." Those networks can include courts, mental health service providers, physicians, state agencies, guardians, nonprofit organizations, hospitals and conservators.
We coordinate, monitor and assist each of our client's networks to ensure everyone is working together to maximize all aspects of their care, safety and well-being.
Every day we challenge ourselves, and the teams we work with, to eliminate barriers leading to independence, growth and recovery.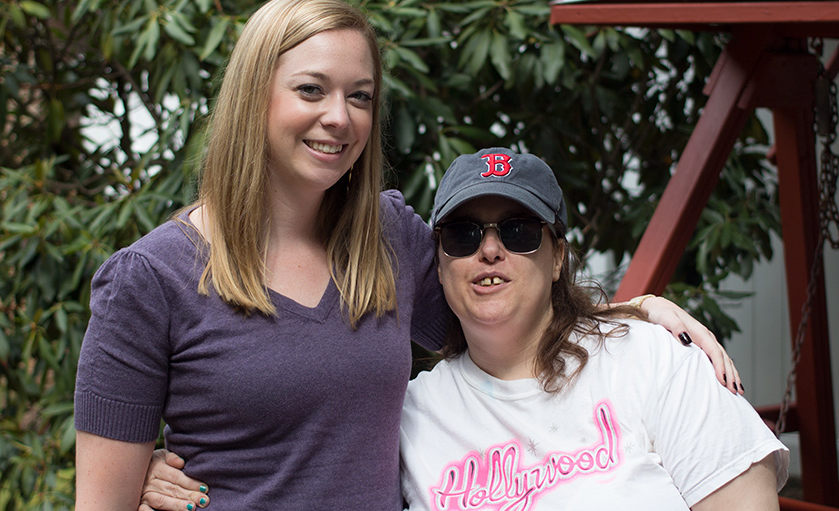 Providing Guidance and Support to Members
of our Community as they Navigate Complex Systems of Care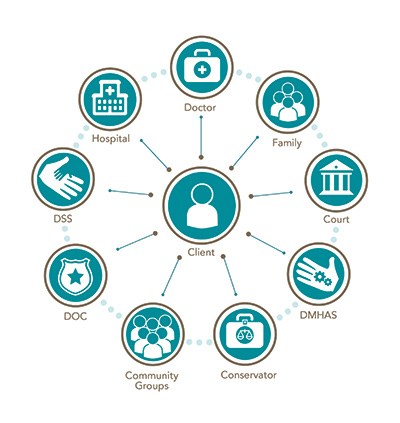 Results
Guardian received a significant funding increase from The State of Connecticut after the Newtown school tragedy to coordinate services for more people with psychiatric disabilities. 
According to preliminary results of a study initiated by Yale University and the Connecticut Chief Forensic Psychiatrist's office, there is an average 51 percent reduction in the use of jails, prisons, hospital inpatient beds and emergency rooms among clients of Melissa's Project. Advocates for the program say if one client is kept out of jail for one week each year, the program more than pays for itself. 
For over 10 years, The Guardian Model has delivered positive and cost effective outcomes for the State of Connecticut and the teams we work with by drastically reducing our client's
Days incarcerated

Number of arrests

Emergency room visits

Voluntary and involuntary admissions to private hospitals
Phone: 203.723.4332 | Fax: 203.723.9250 175  Church St, Suite 202 Naugatuck, CT 06770
© Copyright 2017 Guardian ASL