The Home of Melissa's Project
Michael Mackniak, Esq., MNMP, CBIS, NCG
Chief Operating Officer
Michael is responsible for all aspects of Guardian's program coordination, planning and strategy. He serves as the liaison to the local mental health authorities, probate courts, police departments, and hospitals. Michael earned a Bachelor's degree from Ithaca College and his Juris Doctorate from Quinnipiac College School of Law. He also has a Master's degree in nonprofit management and philanthropy. Since 1995, Michael has engaged in the private practice of law with a special focus on Probate Court issues and incapacity. As a result of his experience, Connecticut's Probate Court administration, in collaboration with the Department of Mental Health and Addiction Services, commissioned him to pilot the program now known as Melissa's Project.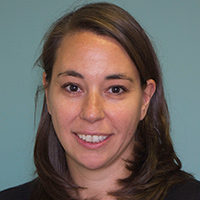 Sara Valentino, LCSW
Clinical Director
Sara has a MS from Columbia University School of Social Work and a BS in Social Work from Southern Connecticut State University. She began her career as a clinician working with survivors of domestic violence and families within the child welfare system in New York. Sara has had the good fortune to work with people living with severe, persistent mental illness and in private practice doing individual and group work. She has experience in facilitating a number of psycho-educational groups on various topics. Sara is a trained DOVE advocate and has been instrumental in Guardian's program development and implementation of staff protocols and procedures. Her clinical training and experience as a case manager afford her the ability to effectively work with disabled persons at risk of incarceration and frequent hospitalizations and their community service providers.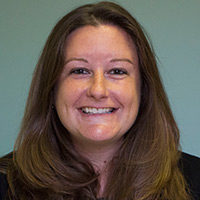 Angela Caron, MSW, CBIS, NCG
Administrative Regional Director
Angela earned her bachelor's degree in Sociology at St. Joseph's College in Maine and is currently pursuing her MSW at Southern CT State University. She has experience working with persons diagnosed with severe and persistent mental illness in both inpatient and residential settings. She has been a care coordinator with Guardian for ten years and recently became the Administrative Regional Director overseeing the New Haven, Middletown and Hartford Regions.
Ronald A. Lauderdale



Chairperson
Mr. Lauderdale was a 2013 Advanced Leadership Fellow in the Harvard University Advanced Leadership Initiative. As a Fellow, he explored ways to bring his accumulated business acumen to the nonprofit sector.
Ronald retired from IBM in 2013 after 39 years of service. During his career at IBM he held numerous senior legal and executive management positions. At his retirement he was IBM Vice President and Assistant General Counsel responsible for intellectual property law and strategy, based in Armonk, New York. In that role he also managed its patent and intellectual property portfolios worldwide.
Ronald holds both a Bachelor of Science and a law degree (J.D.) from The Ohio State University. He is a member of both the New York and California state bars. Ronald is a member of the National Council of the Ohio State University Moritz College of Law and a past trustee and treasurer of The Greenwich Country Day School. He is also a past trustee of Westminster Boarding School, The Greenwich Library and The Boys and Girls Club of Greenwich.
Veronica L. Rinaldi

Secretary
Veronica is Community Liaison with All About You Home Care Services. She is responsible for community outreach by developing and implementing both business-building and relationship-building strategies to actively establish and maintain market awareness, acceptance and branding of the agency.
Veronica is a lifelong resident of Naugatuck who serves on both professional and community boards and commissions including being a board member of Naugatuck Chamber of Commerce. Her primary interests involve issues working with vulnerable populations- particularly people living with mental illness.
Kathy Frega
Kathy is a public relations manager and former journalist. As Director of Communications for the Connecticut Education Association, her work has earned major national and regional awards from the Public Relations Society of America, International Association of Business Communicators, NY's Big Apple program, and Boston's Super Bell Best of Show. 
Previously, Kathy headed the Connecticut State Department of Education's Public Information Office. In her journalism career, she served as the producer of the 6 p.m. and 11 p.m. news at NBC 30. Kathy also worked as a new reporter at NBC 30. She began her television career at News Channel 8. Kathy holds a B.A. from UCONN and an M.S. from Rensselaer.
Kenneth M. Marcus, M.D.
Dr. Marcus co-conceived Guardian Ad Litem Services and what came to be known as our flagship program Melissa's Project. 
He received his psychiatric residency and fellowship training at Yale University. For over 25 years he served as deputy commissioner for clinical services and as Medical Director of Connecticut's Department of Mental Health and Addiction Services. During that period he also served in a variety of acting clinical leadership roles including CEO of CT Valley Hospital, Chief of Professional Services of the Capitol Region Mental Health Center (formally GBCMHC).
Dr. Marcus retired from DMHAS in 2009. He is currently a full-time, private psychiatrist in New Haven. As Lecturer in the Department of Psychiatry at Yale, he teaches and clinically supervises residents and fellows. He became a Distinguished Life Fellow of the American Psychiatric Association in 2015.
Guardian is thankful for the support and staff at Connecticut Community Foundation. We value their role in strengthening the capacity of nonprofit organizations in the region through their Nonprofit Assistance Initiative.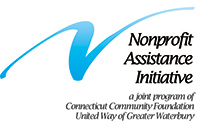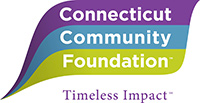 Phone: 203.723.4332 | Fax: 203.723.9250 175  Church St, Suite 202 Naugatuck, CT 06770
© Copyright 2017 Guardian ASL